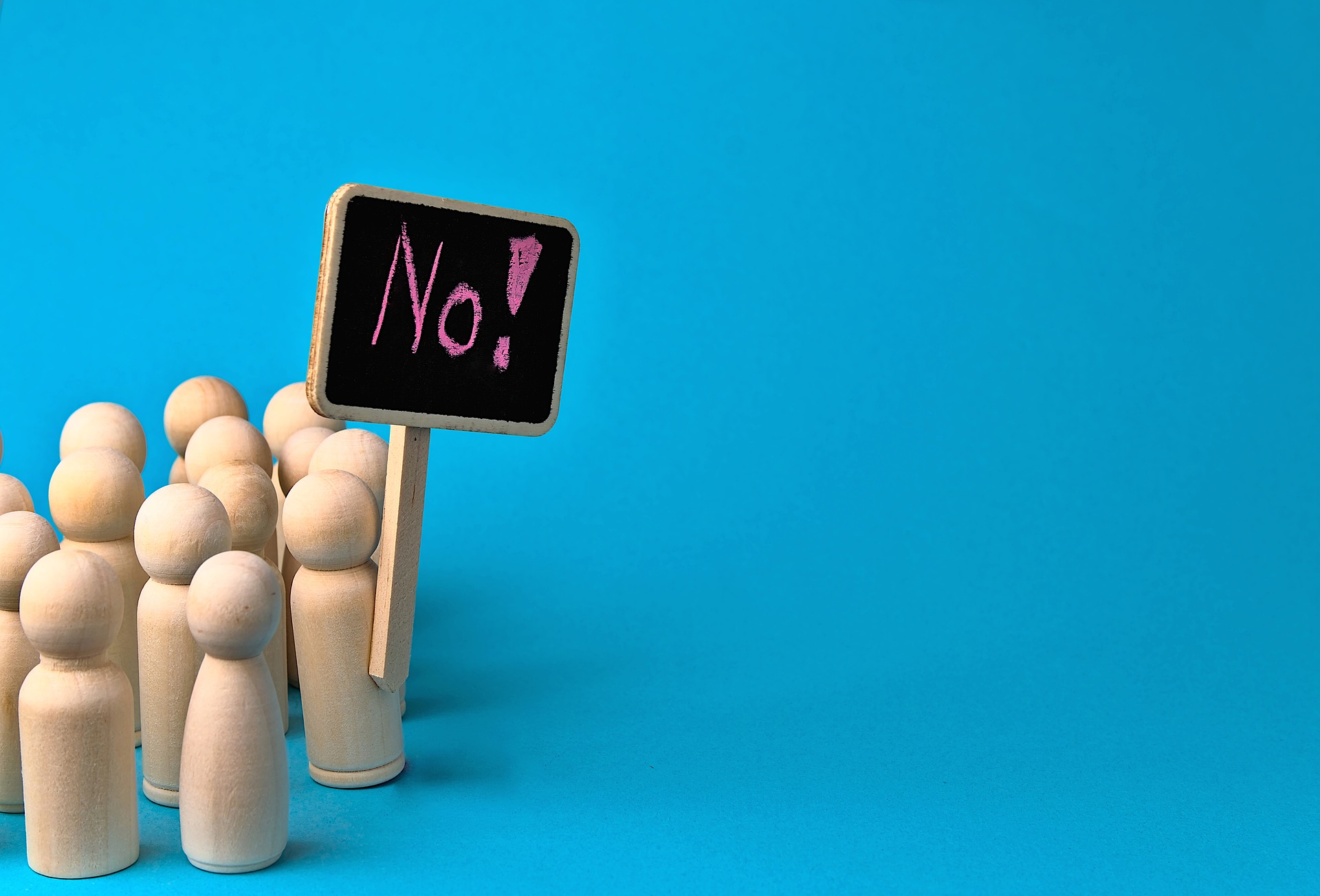 16 Mar

The many forms of striking

Posted at 15:48h

in Uncategorized
The many forms of striking
The strikes are flying around our ears. Last month there were many strikes on regional transport and hospital staff also strike. The right to strike is found in Article 6 ch. 4 of the European Social Charter, which enshrines the collective action right. This provision states that workers may take collective action, this includes the right to strike.
There are collective and wildcat strikes. The difference is that a collective strike is organized by the union, while a wildcat strike is organized by the workers themselves. When you think of a strike, classical strikes are often thought of. However, there are other forms:
Classic strike
Staff stops work to enforce accommodation.
Relay strike
There is a work stoppage of short duration that takes place in different parts of the company each time, this type of strike can go throughout the country.
Slow-to-action
Work is not completely put down, but, as the name implies, work is slowed down in a way.
Punctuality Action
Staff do only what the employment contract or collective bargaining agreement expressly requires them to do. They do exactly what is asked of them and no more than that.
Recent examples of strikes
The classic hospital staff strike
The perfect example for a classic strike is the March 16, 2023 strike. Hospital staff stops work (except in the emergency room) to enforce accommodation. The unions are demanding more pay, higher compensation for on-call shifts and better agreements on schedules. These demands are important because they seek to stem the exodus of staff from the healthcare industry. There are huge staff shortages, the high workload makes healthcare unattractive to work in.
NS relay strike
In August 2022, there was a relay strike at NS. NS personnel were dissatisfied with the collective bargaining agreement. Wages should rise with inflation to combat labor shortages. NS is no longer attractive to employees, attracting few employees and current employees are leaving due to dissatisfaction. For example, Roos Rahimi of FNV Spoor stated, "The purpose of the strikes is to secure the future of NS. The staff opted for a relay strike; the strike days were spread across the country. On day one Friesland and Groningen went on strike, on day two North Holland and so on.
The police doing it slowly
In 2015 the police held a slow-motion action, with this they called attention to the collective bargaining conflict with the Minister of Security and Justice. The action was also called the voucher action. During the voucher campaign, police only issued fines for gross violations of public order and safety. In all other cases, a warning was sufficient. This action was in response to the Minister of Security and Justice's refusal to come up with a higher collective bargaining offer. The police had given the minister an ultimatum, he had to come up with a proposal that included better conditions for pay, pension policy, safety and health, or they would go on strike. The idea behind the voucher campaign was that the lack of fines would impact state government revenue.
Late mail due to punctuality action
There was another punctuality action by PostNL in late 2022. They held action for the collective bargaining agreement, wanting better deals on wages, travel expenses and pensions. The punctuality campaign lasted two weeks. In doing so, they worked only the hours specified in the schedule. There was no less and certainly no more. If the employer indicated that less work was available then the employee refused to go home. In the event that it was busy and was asked to work more, the employee indicated that his day was over. The idea behind it was that PostNL was not allowed to take advantage of its employees' loyalty since PostNL itself was not loyal to its employees.
These recent strikes have not been litigated (yet). In general, case law shows that the lighter forms of strike (slow-to-action and punctuality action) are more likely to be allowed by the courts than a full (classic) strike. For example, a classic strike was banned in 2019 by Amsterdam boas who planned to strike on King's Day. Strikes are the order of the day in southern Europe, think of countries like Spain, France and Greece where they regularly shut down work. This southern wind is slowly blowing over to us.
Questions about the above?
Please contact one of the employment lawyers at Sørensen Advocaten. Call: 010-2492444